Custom Trade Show Shipping Cases | Custom ATA Shipping Cases
We've been helping clients to design and create our Custom ATA trade show shipping cases for trade shows, Like our Custom exhibit display Cases, Custom banner stand cases, truss display cases, backwall displays cases, Pop display shipping cases, Custom trade show graphic cases, Trade show signage cases and trade show accessories cases for over 35 years. Call or Email or Request a quote with your measurements and we will provide the best option for our shipping cases and carrying cases.  New World Case provides ATA Style Custom Trade Show Shipping Cases made to your specifications in any Quantity, any size! Our Custom trade show shipping cases can be customized with many options such as tilt-wheels and extension handles, Caster wheels, foam or fabric interior with various lock options and many color options.  
For a quantity quote please feel free to call us at 800-515-1055 or e-mail  us Sales@newworldcase.com
View a few samples of our cases at the bottom of the page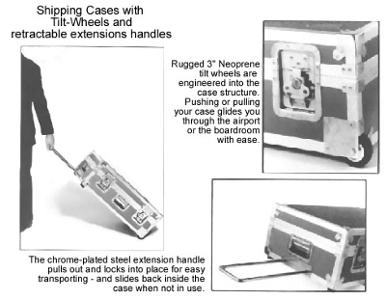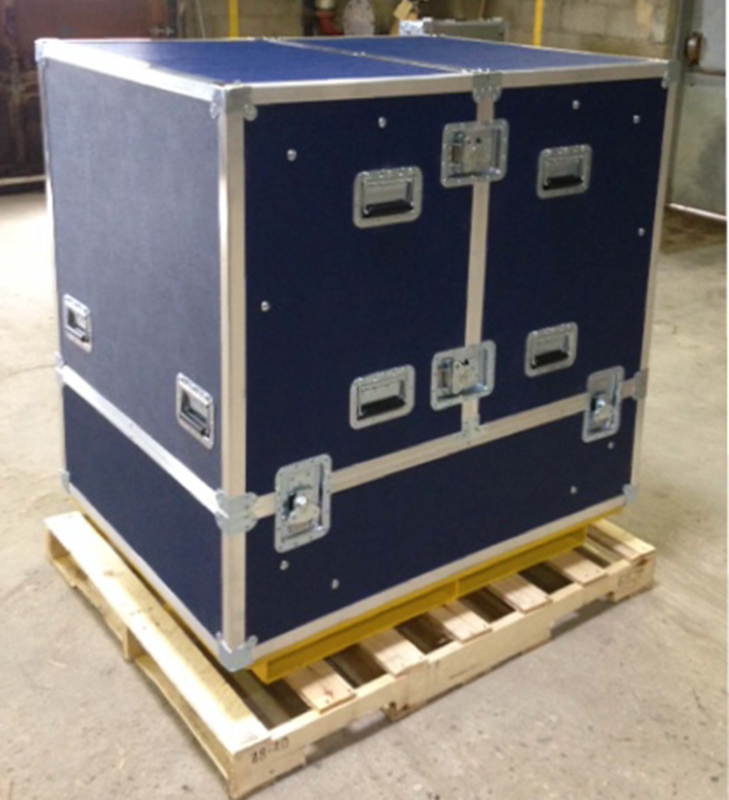 A few Common Uses for our custom-built trade show cases:
LCD Monitor Shipping Cases
Trade Show Displays and Exhibits
Trade Show Graphics Cases
Flat Panel Shipping Cases
Heavy Duty Trade Show Cases for Delicate Equipment
Trade Show Shipping Accessories Cases
Custom Trade Show Cases
Custom Banner Stand Cases
Exhibit Shipping Cases
Monitor lift Cases
White Board Shipping Cases
Rack Mount Shipping Cases
Custom Projector Shipping Cases and More
We can make any case and size and quantity.
Custom Trade Show Case Gallery
We build Custom Trade Show Shipping ATA Cases of all sizes to your specifications. Add caster Wheels or custom shipping cases with tilt wheels and pull out handle, Lift-off Lids, custom foam inserts to keep your equipment safe during travel. Recommended for trade show banner stands, trade show displays, Trade show flat screen monitors, audio/visual equipment, trade show accessories and more!
Give us a call or email us your requirements For a quantity quote please feel free to call us at 800-515-1055 or e-mail us Sales@newworldcase.com