Custom LCD Monitor Shipping Cases | Custom ATA Monitor Cases | Custom Monitor Lift Cases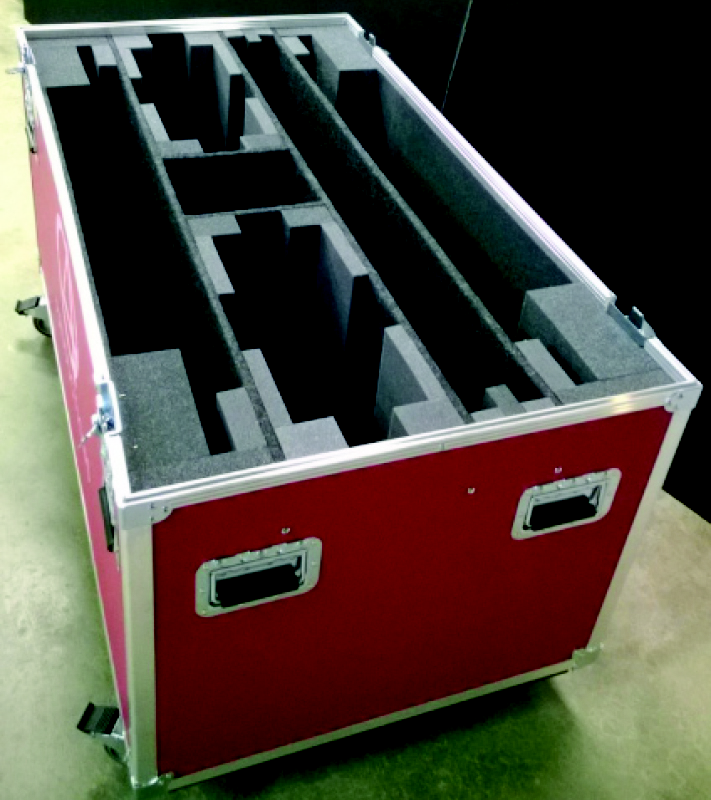 Our LCD monitor shipping cases are custom made to fit your monitor and equipment. We offer cases to hold one monitor or or a few monitors and white boards.  See a few samples of our cases.
Details:
Lift off lid for easy access / Removable Front lids as well 
Larger case front removable cover
Foam fitted interior
Recessed latch and handles
Heavy duty casters
Option key locks, combination locks, TSA locks and latches
Accessories pocket if needed
Please Provide the Make, Model and Dimensions of the Monitor(s) or Screen(s) to be shipped when requesting a custom monitor shipping case.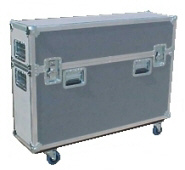 The Compact LCD Monitor Shipping Case
Custom LCD Shipping cases to to protect your monitor in shipping or to just store you monitor. This style custom Monitor case is designed to hold the monitor and a couple of cables only. (It does not accommodate speakers, stands, etc.) Audio Visual companies will find that you can line 6 of these cases in a 90″ wide truck.
The construction of The Compact is comprised of the same materials as The Full Size: 3/8″ side wall, recessed handles and spring-loaded twist-lock latches, stamped nickel-plated large flat corners, key locks and 4″ locking casters.
The outside estimated dimensions of this case are:
42″ version (37″-42″ displays): 50(L) X 40(H) X 14(W) Weight: 95lbs.
50″ version (50″ displays): 60(L) X 48(H) X 16(W) Weight: 140lbs.
This view shows the case with the lid removed. Each case is lined with ester foam except for the bottom, which is comprised of a minimum 5″ "sandwich  of ester foam, wood, and ozite carpet interior.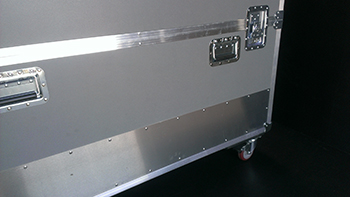 Optional 8" Aluminum kick around the whole bottom of the case for added protection from fork trucks (Not guaranteed but will help).
Let us know the make and model of the Monitor and we'll be happy to quote the appropriate case for you.
Please feel free to Click Here for a Quote, or contact us if you have any questions. Call Us:  (508) 278-5526 or email us at: sales@newworldcase.com
Custom Monitor Shipping Cases and Lift Case Gallery